Big Brother Naija Star, Maria Chike through a recent post on Instagram revealed the reason why she sometimes keeps good news to herself. Maria became popular when she emerged as a contestant in the recently concluded Big Brother Naija Reality TV Show.
She revealed this in a recent post on her Instagram story. According to her, the reason why one should sometimes not share good news is because of people who do not want to see you blessed. These set of people are always unhappy when they see you making progress.
Check out the post below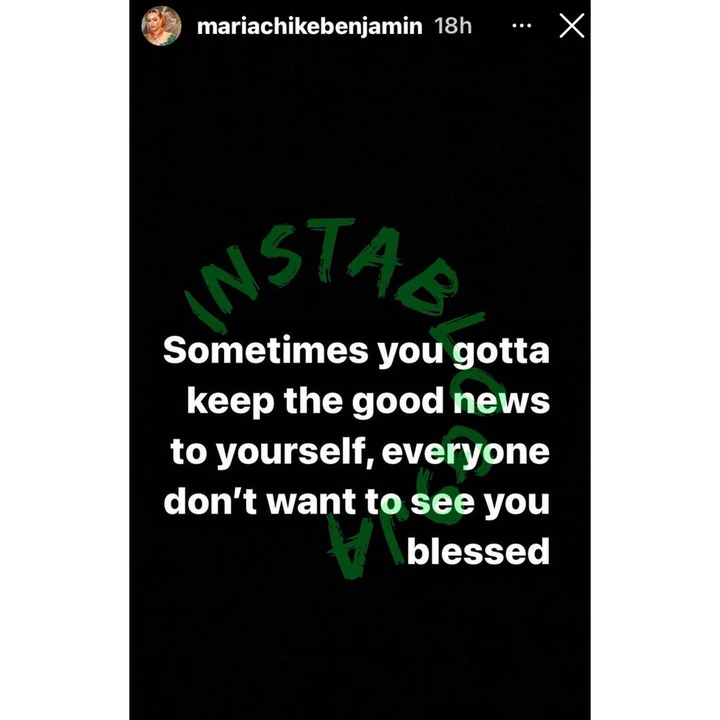 In the post, she wrote saying "Sometimes, You gotta keep the good news to yourself, everyone doesn't want to see you blessed". This means she is very cautious of haters because they can do anything to make sure that a person does not feel happy even when blessed. Their toxic nature is something that should be avoided at all cost.
From the post, you can also see that Maria is trying to advice her fans to sometimes keep good news to themselves instead of sharing it to others. Do you think about this advice? Is it worth heeding to? Share your thoughts below