The residents of Naivasha county are in deep sorrow after they learned of the sad news where a student committed suicide days before school reopening.
According to reports from reliable sources, the student identified as Serena Nyokabi took her life at their home in Naivasha. It is also reported that Serena had been undergoing treatment and seeing a Psychiatrist and therapist since 2019 for anxiety disorders. Unfortunately, she took her life.
They are police commander confirmed this painful incident and the family is yet to come to terms with the untimely death of their grown daughter.
May the Lord of Grace strengthen Serena's family and Alliance Girls fraternity at this difficult time of loss of one of their own.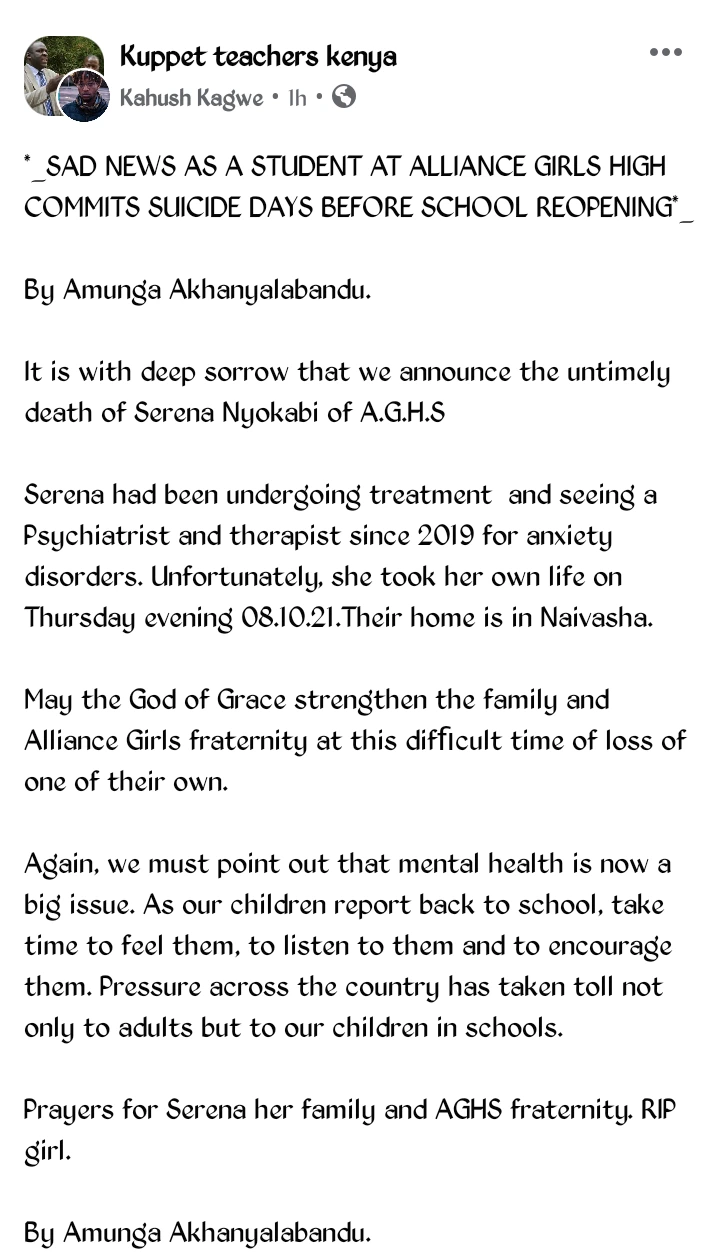 Parents have been asked to talk, listen and understand their children as they report back to school. This will enable them to get to know the strengths and weaknesses of their daughters and sons to avoid such cases.