Sylvia Wanja aged 65 years has narrated an emotional story of how she ended up at Lang'ata Women's ****** despite her old age.
Sylvia says that she has so far spent 3 years in ****** and life has not been easy at all. She has made an appeal to her family to start visiting her in ****** to atleast comfort and console her.
Sylvia claimed to be from Dandora, where she met a young lady who later became a close friend. After a while, the young lady revealed to Sylvia that both of her parents had died and that her brothers had decided not to let her receive any of their estates.
The young lady chose Sylvia because she believes she and her late mother's late sister were similar. Sylvia agreed to the offer because she was a mother who needed the money from the Bank.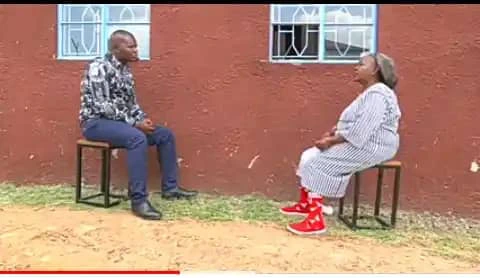 The young lady hands Sylvia an account and an ATM card. Sylvia initially withdrew ksh 400,000 and was rewarded with ksh 20,000 as thanks. After a while, the old woman withdrew Ksh 200,000 and was handed Ksh 10,000 in appreciation. Sylvia was told a third time by the young lady to withdraw all of the cash because it was Ksh 250,000, as she asserted.
This time, the Bank teller sensed something was wrong and after consulting with the client, they discovered Sylvia was stealing money from their account.
The young lady vanished in an instant, leaving the elderly woman stranded. Sylvia was detained and faces robbery charges. She was taken to court and sentenced for a 9 years imprisonment which started back in January 2018. Her family abandoned her in the ****** and she said she's diabetic and may die in the ******.