American rapper Lil Tjay has been arrested again over alleged reckless endangerment.  This is his second arrest in New York City this year.
Tjay's lawyer Dawn Florio told TMZ that the rapper was filming a short clip for a music video when cops arrived on the scene in Manhattan and took him in for reckless endangerment.
He captured his arrest on video, too, as he happened to be live streaming on Tuesday, June 6, during the ordeal. Some folks in the crowd told him to stop resisting as his phone ended up in someone else's hand.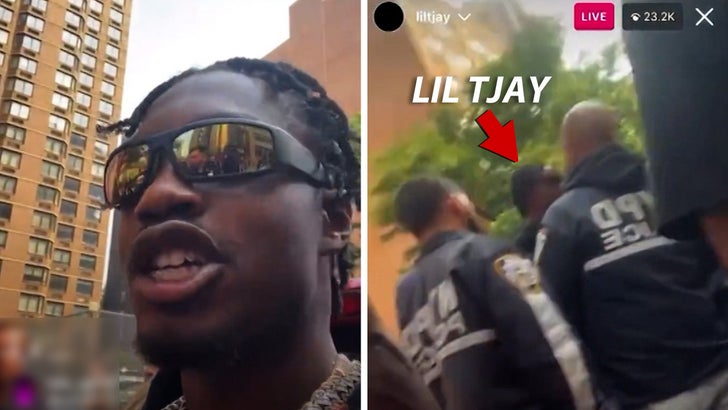 The 22-year-old rapper who is lucky to be alive after getting shot 7 times in a 2022 New Jersey robbery, was also arrested in January after a traffic stop in the Bronx while en route to shoot a video with Ice Spice. Law enforcement sources said at the time that they found a handgun in his vehicle, resulting in him getting booked for weapon possession.